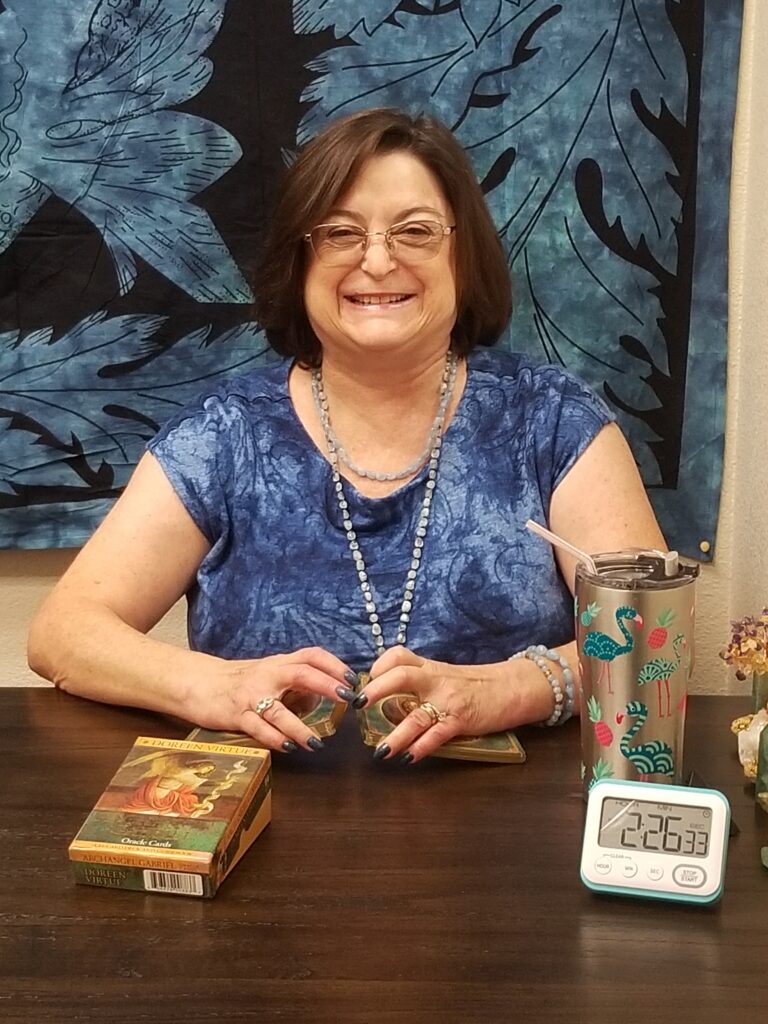 Hi, my name is Margo Hecht.
I was born and raised in Las Vegas, Nevada.
People often ask me how I got started with Reiki and Oracle Card reading.
It actually started with crystals in high school.  I was fascinated with the way the crystals felt when I held them.
I discovered that I had a knack for identifying the healing properties associated with the individual stones.  As I started studying the crystals, I was introduced to healing modalities.
As I continued to study healing energy, I became familiar with with the use of Oracle Cards.  I completely enjoy the energy of the Angel and Oracle cards.  The cards never lie!
I look forward to finding the answers that will help guide you to your higher self.
Click Here
To find out more about the different services I have to offer.